read time 4 minutes
February 24, 2022
---
How a farm management software can boost your profitability
Running a more profitable, productive, and sustainable farm business – the goal is clear to all farmers. However, the implementation raises several questions: how can I improve my business, and how can I make better decisions? The key is digital agriculture: using efficient farm management software enables farmers to create a modern, successful farm even under the competitive market conditions of the 21st century.
Data collection, analysis, and conscious decision-making
Businesses at the forefront of precision farming already know that data-driven decision-making is a prerequisite for success. When it comes to creating a successful farm, the utility of data collection and the conclusions drawn can be expressed both in percentages and money.
The digitalization of the entire farm enables farmers to acquire a remarkable competitive advantage: it plays a key role in improving profitability, optimizing the use of resources, and reaching new levels of financial and environmental sustainability.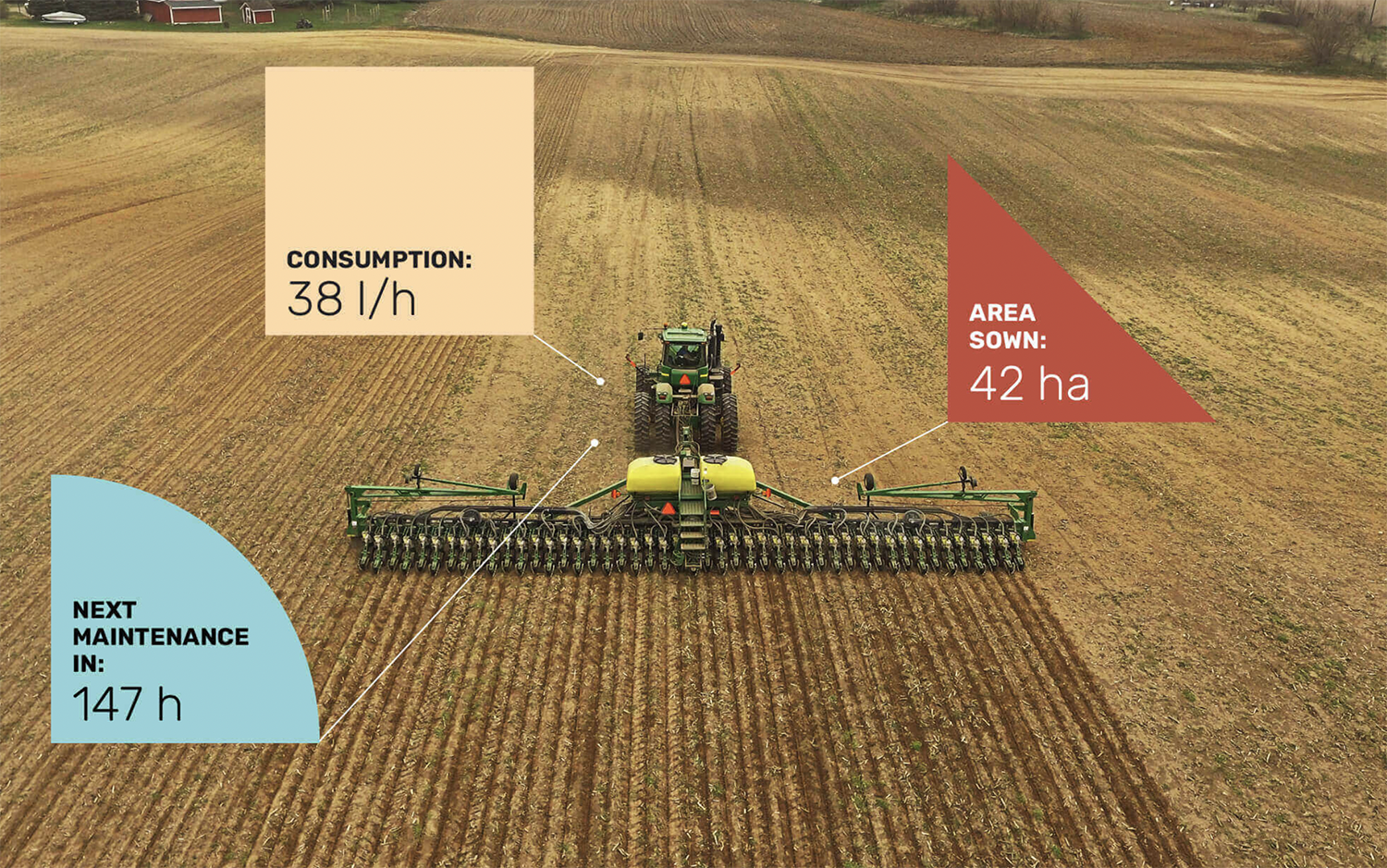 Farm management software as a crucial tool on the road to digital farming
It is obvious: the collection and analysis of agricultural data creates a new competitive situation at both global and national levels. The use of efficient farm management software to create a digital farm plays a critical role in catching up and building a competitive advantage. The software enables farmers to achieve better results through digitalization and smart data management.
But what exactly is farm management software?
Farm management software is an innovative system that allows the digital mapping of all processes in the entire farm. Compared to an accounting system, it provides many more features – it is a purpose-built solution developed by agronomists that takes the specifics of agriculture into account, so that farmers can make wiser and better-informed decisions. It allows users to check out benchmarks and learn from best practices. By synthesizing the whole process of agricultural production, it continuously collects data and provides unique insights from which important conclusions can be drawn. The farmer can decide on the next steps, knowing how much the given operations are worth.
Furthermore, the software takes a significant portion of the administrative burden off farmers, thanks to automating daily operations. All this enables more efficient, profitable, and sustainable farming besides continuous professional development.
How exactly does a farm management software solution help?
With the help of farm management software, smart farming can be achieved through the development of a digital agriculture system. The system doesn't only aid the daily work of top-level management, but it also means a great help to colleagues at all levels of the business:
1. Management support
A farm management software tool helps users make better management decisions through the synthesis of up-to-date and historical data. The performance of the entire farm becomes traceable, and the data needed for decision-making can be seen down to the field level. This enables farmers to gain a better understanding of how efficient their workflows are, and what exact results their activities yield. The system helps to find correlations and therefore optimize the use of resources.
As a result, managers can make more conscious decisions based on facts and valuable insights, to achieve more profit season by season.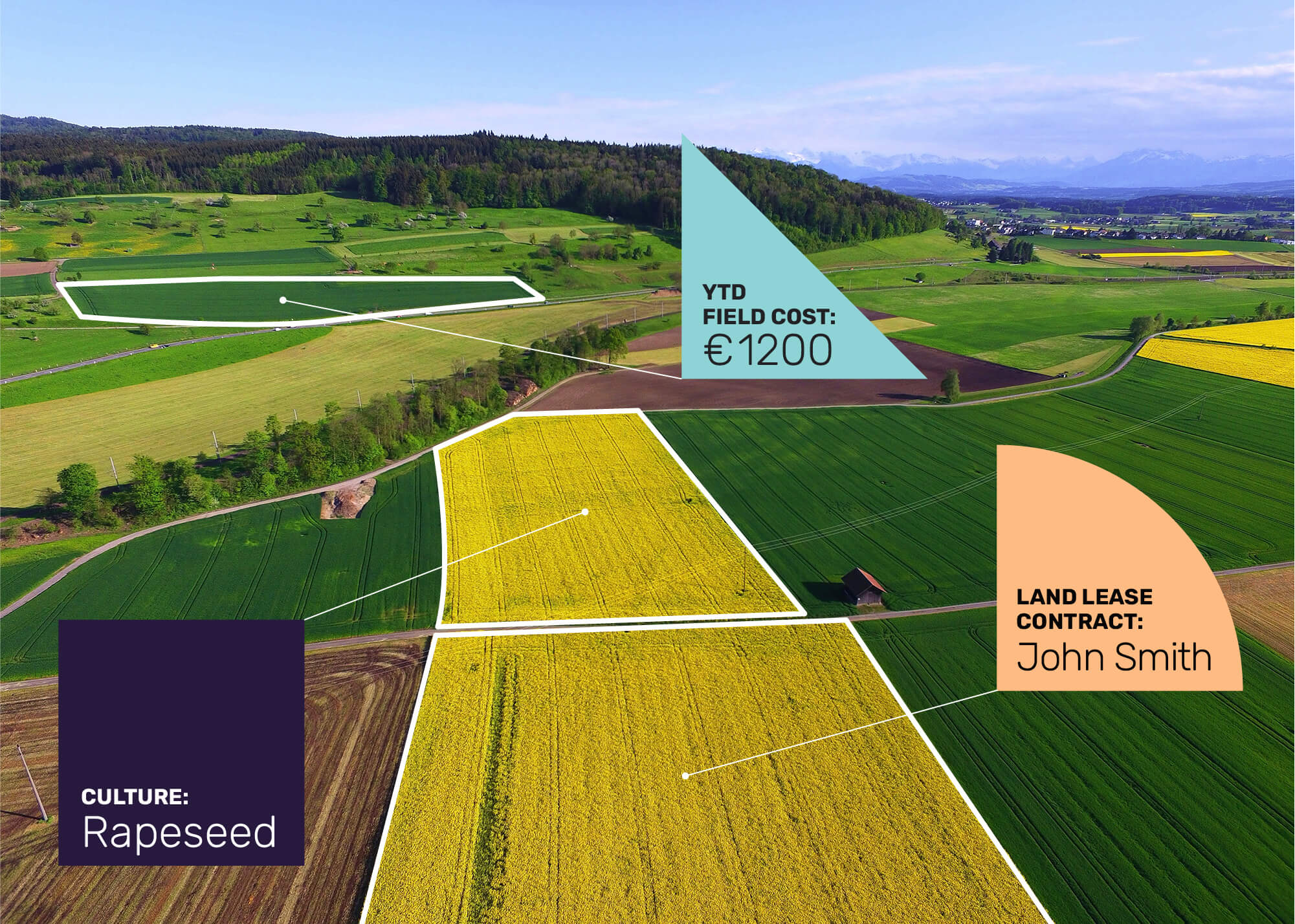 2. Expert guidance
A farm management software tool also helps to make better agronomic decisions.
For instance, thanks to a special feature of the AgroVIR farm management software, users can access the community's benchmark data and learn from best practices to maximize their results. This is possible as the software combines personalized insights drawn from users' own farming data with anonymized and aggregated data of industry peers. As a result, comparisons can be made on a time, field, and variety basis. For example, a farmer can compare their data with numbers obtained from other farmers producing with similar machinery, under similar farming conditions. For instance, the software can shed light on whether the farmer uses more fertilizers or active ingredients, or whether they go out to cultivate the land more frequently than the average farm business under similar rainfall conditions, regarding a given crop yield. The user can also see how much a given input has cost and what the cheapest and most expensive prices are. Consequently, they will be able to enjoy stronger bargaining power.
To mention concrete numbers: thanks to the analyses, such a system can save up to 1 percent of € 100k fuel costs in an area of 1,000 hectares. Therefore, the software helps to increase the value of the farm and build a more profitable business.
3. Convenience features at the operational level
Finally, a farm management software solution can help to save more time. The smooth, intuitive user interface enables farmers to quickly and easily record daily agricultural operations. Furthermore, valid and synchronized data allows users to generate compliant reports in seconds.
Wrap-up
The innovative solutions of a farm management software tool enable farmers to make better, more informed decisions. The software helps farmers take advantage of digitalization in order to create a more productive and valuable farm business, prepared to compete with the best in the mark
I'M INTERESTED